Financial technology (Fintech) is about new tech seeking to improve and automate the delivery and use of financial services.
In June 2019 in the sunny and hot Copenhagen Fintech was about the many drivers and enablers of financial industry transformation: AI, IoT, blockchain, open banking, regulations, sustainability, smart cities, data ethics, cryptocurrencies, big tech moving into finance etc. Facebook announced Libra during the main conference, stressing the last two in the list.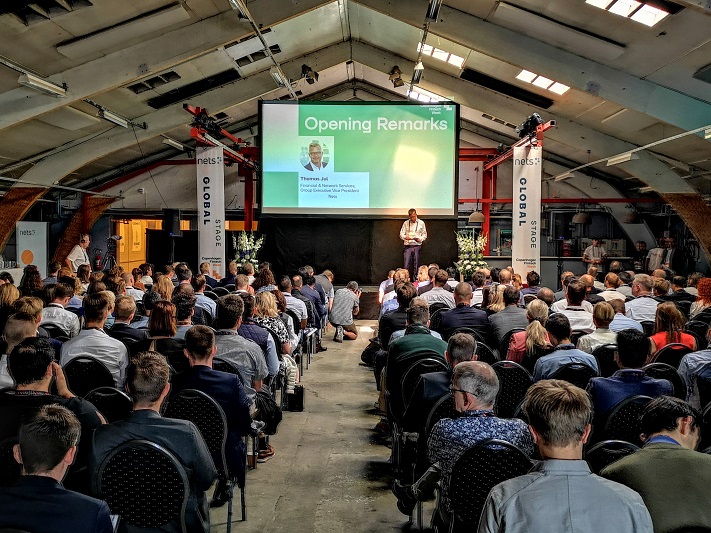 What's our take in the event? Aiddocs got an entry to CPH Fintech Week with a booth to get in touch with both startups and established financial institutions.
Startups typically aim for global markets with their products. Whatever the product or service, its users typically need to accept the terms and conditions of it.
As the product gets scaled up in multiple countries and language regions, managing the legal text and ongoing changes to it gets hard to manage and prone to outdated or mismatched content.
There's never enough time for startups to bother with anything but MVP and getting the first customers. Yet, making the right technological choices might be crucial on the long run. Ones that are standards compliant, easy to adopt and affordable when building up, scalable and feature-rich later on.
Aiddocs aroused interest both as a potential solution for individual products and also as building block component to be used by software vendors on Fintech field.
Financial institutions have a history of producing agreements and statements with their customers and managing content of them in their enterprise systems – most probably with multiple different technologies of two or more decades. As a result, the effort they put in content management is excessive, quality of produced documents is lacking and the document processes are not as automated as they could be.
Copenhagen FinTech Week as an event is more about getting inspiration and background understanding about innovations and buzzwords than searching for ways to improve processes and modernize existing IT systems. Yet, as pointed out by Andrea Kates in her presentation, the first step for an organization to enter the next level is to address issues in current operations.
---
Didn't have a chance to discuss topics related to document template management, document production and document processes at FinTech Week? Contact us and we'll see, whether and how we could help you or your technology partners!